Legislative and Political
Across New York, Vermont, and Pennsylvania our members have teamed up with community allies, elected officials, brothers and sisters from other unions, and faith leaders all with one common goal: to amplify the voices of workers everywhere. Together we fight for fair wages, safe working conditions, and respect in workplaces from NYC to Buffalo, and from Bennington to Erie. Our political and legislative agenda seeks to tear down income inequality, hold greedy corporations accountable, and improve lives in all corners of our communities.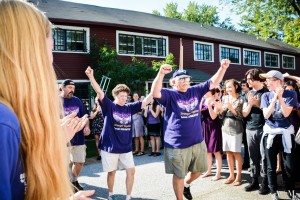 As union activists we know that the labor movement doesn't just stand up for union members- we win victories that raise the bar for workers everywhere.
SEIU 200United members work hard to make a difference on the clock and off. Starting conversations with family, friends, and co-workers about issues that matter, joining picket lines, fighting for pro-worker legislation: our power comes from members engaging together, and we work hard to build a political program that reflects that.
If you have any Legislative or Political questions, or are a member who would like to be more involved with our Local as an activist, please contact Jessica Dowsett, our Political Director.
SEIU COPE: Resisting the Anti-Union Agenda
What is COPE? Committee on Political Education (COPE) is one of the many ways that SEIU members work together to amplify the voices of working people. You can opt-in to COPE for as large or small an amount as you're comfortable with. Funds contributed to COPE are used for advancing the political and legislative goals of our members and communities, as well as to help elect candidates who will stand by working families when we need them most. Our COPE fund is one tool in a box of many, and is most effective when paired with engagement and activism.
Why Is SEIU Involved in Political and Legislative Work? While we work hard together at bargaining tables across the state to raise the bar in our individual workplaces, industry-wide issues can still be a big problem and require work outside the context of our collective bargaining agreements. For some members of our union, funding for their workplaces comes directly from the state. For public sector members of our union, many aspects of their work lives are deeply influenced and controlled by elected leaders. For most of us, there are improvements that can be made to our industries, working conditions, communities, and everyday lives through collective political and legislative power. Our local, state, and federal elected representatives are important partners in building stronger, more equitable communities all across our country, and our union's political and legislative work helps educate and advocate for meaningful and positive change.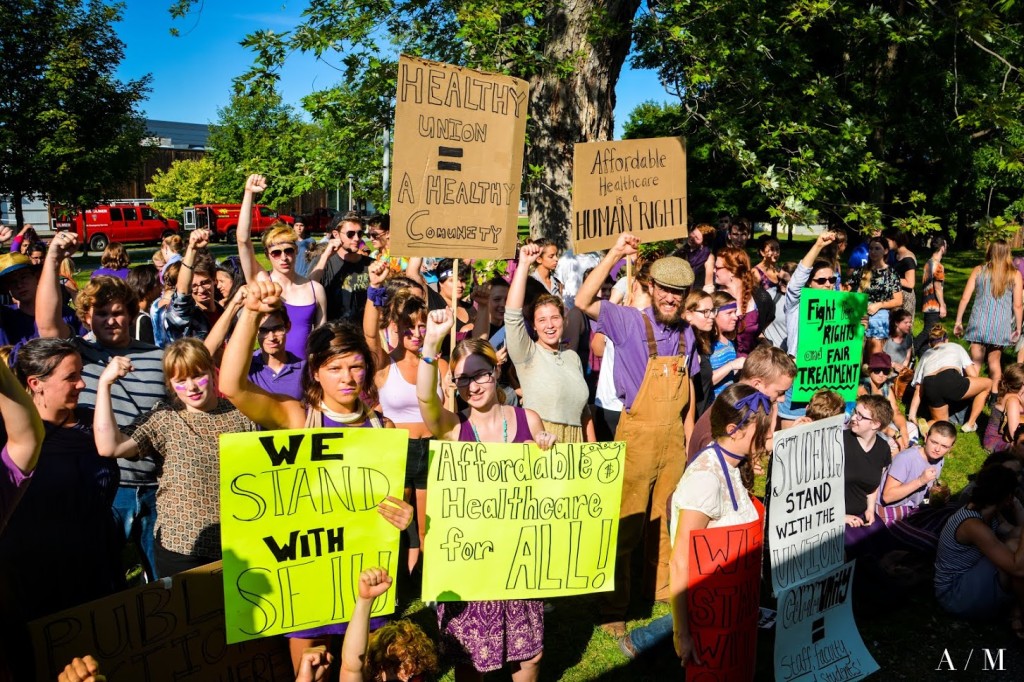 How is the Money Used? Every COPE dollar is earmarked specifically for SEIU's on the ground political and legislative efforts at the local, state, and federal levels.
Who Does SEIU Support? SEIU Local 200United supports union members first and foremost. Our member-driven endorsement process results in supporting only pro-SEIU, pro-worker candidates for local, state and federal offices. Like our union brothers and sisters we are bi-partisan, and endorse candidates based on their support of working families and their commitment to protecting and expanding access to union membership, not their party affiliation.
How do I sign up? COPE contributions are voluntary, and you choose the level at which you'd like to support the work we do!  Click here to sign up for COPE!